KAZeKUP® Magnetic Drink Holder with 90 Degree Mount
The Magnetic KAZeKUP® Cup holder for vertical surfaces.
The KAZeKUP® Magnetic Cup Holder 90 degree mount is easy to use in the office, shop, garage and on your tractor. This product helps you keep your beverage close by, yet still secure from spills.
The 2 5/8″ magnet can be quickly added and removed from the base of the KAZeKUP making clean-ups simple and quick.
Description
The KAZeKUP® 90 Degree Magnetic Drink Holder for vertical surfaces
This magnetic drink holder will keep your beverage secure while you are working in the office, shop, garage or home.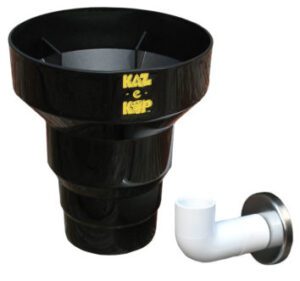 Designed to hold firmly on vertical (upright) surfaces this is the perfect item for your tool box, tractor, excavator, fork truck and more.
The 90 degree magnetic adapter ensures your drink is safely out of the way yet ready for you at all times. The stout, durable construction of the KAZeKUP magnetic drink holder will last for years and is easy to keep clean.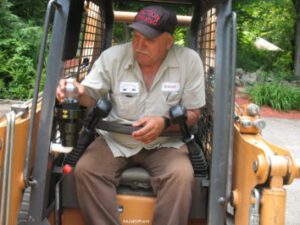 You will quickly realize that you will use the KAZeKUP magnetic Cup Holder for much more than to just hold your drinks. Mechanics will use it to hold tools or messy spray cans, UPS divers use it to hold cell phones and pens, carpenters will hold tape measures or screws, Great in the laundry room or shop. It ends up being as good of a storage space as it does a drink holder.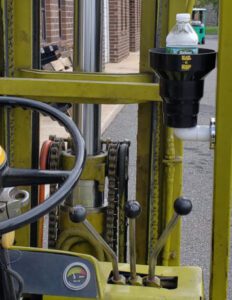 When it comes to clean ups, The KAZeKUP Magnet Cup Holder simply wipes clean with a damp cloth. The magnet can be quickly removed from the base so you can wash the KAZeKUP in your dishwasher or sink.
The magnetic base measures over 2 5/8″ and will firmly attach to any magnetic surface. This is the perfect cup holder for mechanics, landscapers, manufacturing facilities and more.
If you are looking for a magnetic cup holder for a horizontal (flat) surface you will want to check out the magnetic cup holder post style.